Modern Times Group has officially acquired Dreamhack AB for $28 million. The two Swedish groups have set an agreement after two months of negotiations. Both parties disagreed about the amount of the transaction.

The international entertainment group reaffirms its leading position on the electronic competitions market. This summer MTG announced the purchase of a 74% stake in Turtle Entertainment, the company behind ESL and leader of the western market, for $78 million dollars.
Dreamhack AB is the company who have been organizing the Dreamhack events for the past 20 years. Both companies are used to working together. MTG helped Dreamhack build a TV studio the contents of which were broadcasted on MTG's own channel. Dreamhack generated $8 million in sales in 2014 and buyers expect to see this numbers doubled this year. In his statement, Jørgen Madsen Lindemann, president and CEO of MTG said :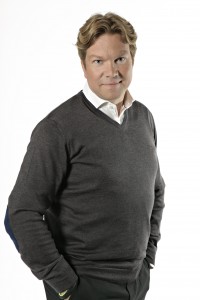 "This complements our recent investment in ESL, and reinforces our commitment to video gaming as one of the most watched and fastest growing online video categories. Our strategy is to invest in relevant, complementary and scalable digital brands, content and communities. We are creating a digital video entertainment ecosystem and esports is at the very center of this given its global appeal and huge following."
For the moment, no changes for Dreamhack AB who will continue its main activity. Management and business will remain the same but the organizer will benefit from MTG's expertise. The most famous lan party will be able to continue its international expansion. For the moment Dreamhack is present in 8 country. Modern Times Group hold 3 of the electronic sport main western organizer: ESL, ESEA and now Dreamhack. Many observers appreciation that we are seeing the first steps creation of a new esport league.