For its third edition, Dojo Esport hosted a race for ideas during one of its workshops. Mixing up marketing and esports, two categories working well as a unit. When the time comes for more and more brand to invest into esports industry, they are prone to be as creative as possible. The key lies within innovation and value creation.
This workshop was organized in order to find answers to the following questions: How to reach out to an audience that is not receptive to advertising? Which audience to target? With which media? Which game? What are the hardships to overcome when launching?
This workshop was hosted by two professionals: Nicola Piggott, The Story Mob co-founder and Ollie Ring, Esports Insider's editor in chief. Separated into groups, the participants had to create a marketing strategy of a chosen brand. Their goal was to imagine the chosen brand's first steps into esports. Unlimited budget to free all minds from restrictions! Here are some examples born during this workshop.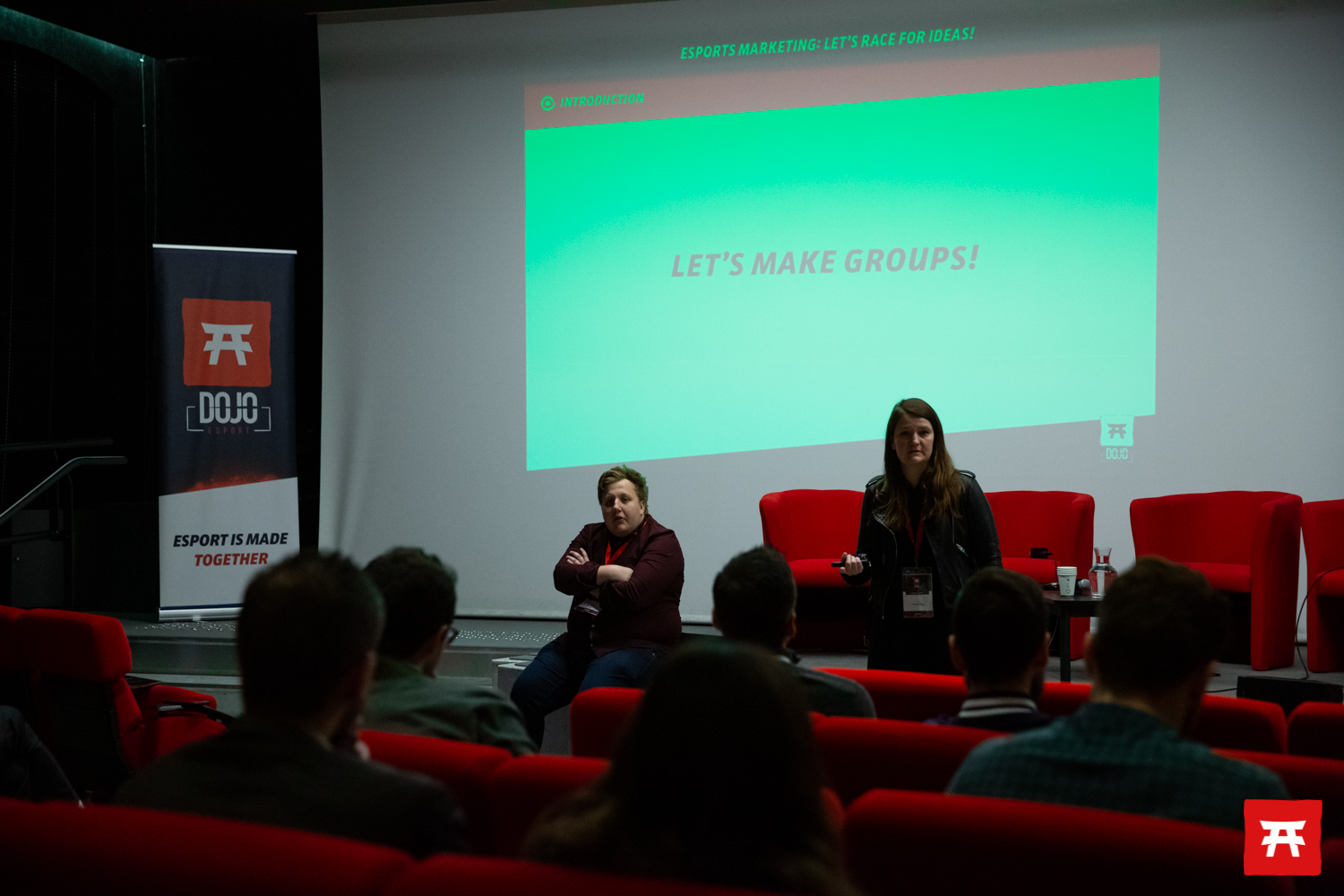 The first group aimed at dusting off Mr. Clean's brand, Procter & Gamble famous bold face. To do so, nothing better than a new catchphrase: "Clean it, win it!". The goal here is to propose to the players a cleaning kit to take care of their stuff. In order to promote its products, the idea was to use an advertising campaign led by influencers as well as ads broadcasted onto targeted medias: Twitch, YouTube & Instagram. The message is easy: "cleaning one's gamer stuff allows him/her to become invincible in the game" explains a group member. To finish things of, the same group proposed to organize a competition for influencers where the goal would be to clean off some of the worst players' gaming stuff.
Jury's opinion
The Pros: a skillful approach since esports fans are attracted by performance. The gaming stuff can be expensive and the good idea here is not to buy new products but to take care of their stuff.
Warning: a competition between influencers can end up being the fake "good idea" if the concept goes too far. A brand content focused approach could be a better idea with video production where influencers are showing off how to use the products.
A second group chose to work for a well-known supermarket brand, Auchan. Once again, the targeted audience is the "millenials". To reach out to them, the group focused on a marketing strategy aimed at making the stores a gaming place. The first step is to open gaming areas inside Auchan stores while launching the "Auchan Ultimate League", a weekly competition.
Indeed, parents can now go grocery shopping in peace after dropping off the kids inside the gaming areas either to compete or to just watch. In order to keep the children as faithful as possible, the best ones will be rewarded coupons for the Auchan supermarkets.
Jury's opinion
The Pros: more than just the millenials, this marketing strategy can benefit and attract the parents.
Warning: gamers have their own habits, and it is hard to change them. At first it will be tough to bring the core gamers to the competitions. Moreover, the targets could turn out to be very young (7 to 12 years old), which forces the communication to be very specific toward this type of audience. The games will need to be chosen wisely as well.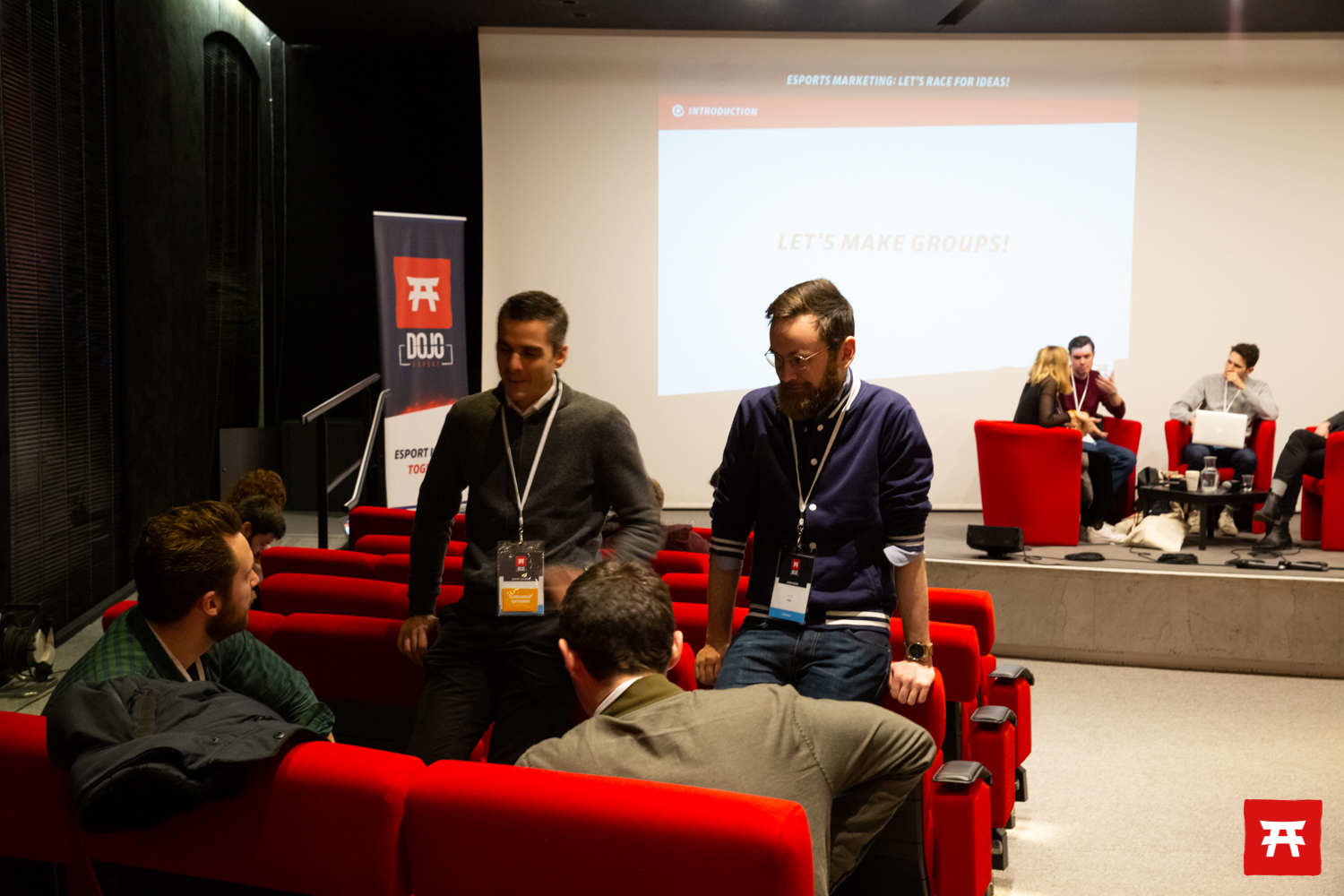 Think about the right associations…
Another group wished to create a marketing operation for the huge brand Air France. Their goal was to organize a tournament fully focused on influencers in the air between two cities hosting Blast Pro Serie, a famous Counter Strike competition.
Jury's opinion:
The Cons: here the game choice is not very pertinent. Indeed, Counter Strike is a FPS where players compete as terrorists aiming at placing a bomb. Despite its popularity, this theme could feel a little stressful for some of the passengers. There is a real risk for having a bad buzz with very bad return on investments as much on image as financial. The same idea might work with another game.
The last group wished to work with the most famous of them all, League of Legends' editor, Riot Games, placing them next to another famous brand, Durex. The idea is to reach out to teenagers from middle school to high school as well as to break some biased opinions of geek teens and video games. The marketing operation consists of creating condoms that refer to in game heroes but also to re design vending machines in pharmacies. Finally, one of the goals is to create an all star 12 months long league with the best teams in the world.
Jury's opinion:
The Cons: this idea wants to design condoms by using in game heroes which goes straight to the editor's property. Riot Games is very strict on how to use its brand but mostly on how to approach its community. It might get touchy to do this kind of marketing. There is a clear example when some players who were sponsored by a porn website had been forbidden to participate to some tournaments. Despite the very far theme, sexuality is still a sensitive subject.
In this sandbox workshop, the participants had a chance to let their creativity shine. With this concept, it is a good exercise for them to understand key rules when entering esports through marketing. Although organizing a competition can seem innovative, one must be capable of thinking as a player to understand his/her point of view. There are already multiple tournaments settled down in esports so in order to set oneself apart from the others, the host must be innovative in its concept and stakes.
It is key to choose wisely the games, targets, communication relays and platforms. A marketing campaign spread on the wrong channels could end up being useless. Brands must also never forget that the publishers are owners of their games; which means, they always have a word when it comes to their brand! It is important to choose a strategy accordingly to the right communication channels. Some brand images are strongly discouraged.
Eventually, influencers have an important part toward the players' communities which make them a good communication relays for brands. It comes to a point where brands must also be careful to not go too far with these influencers by making them sandwich people. Most of all they are creative, and needing to work on inspiring and motivating projects.